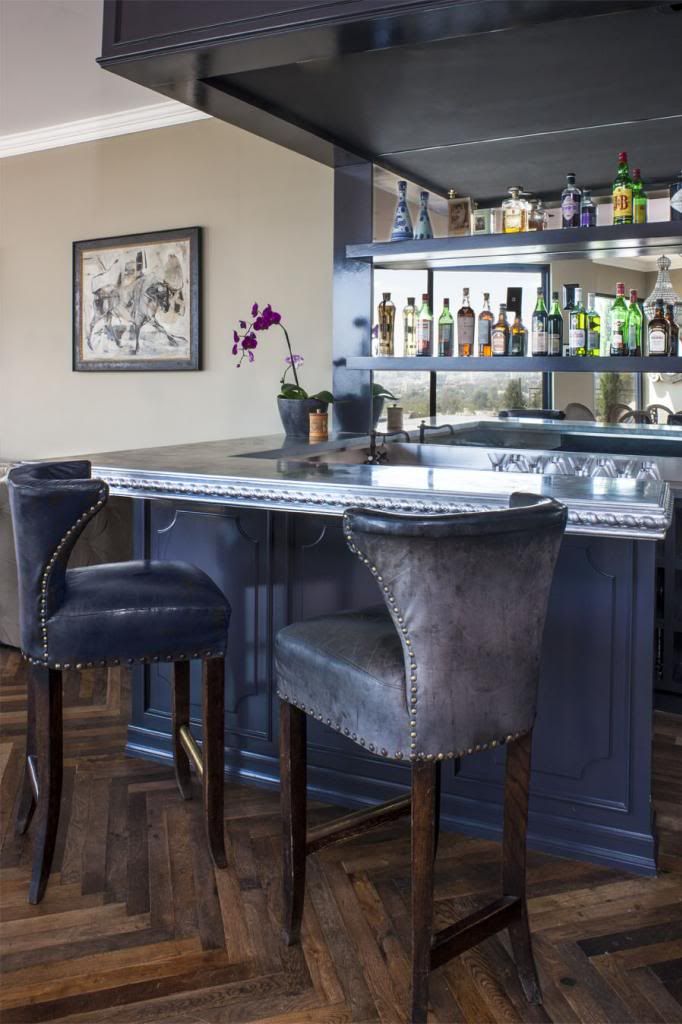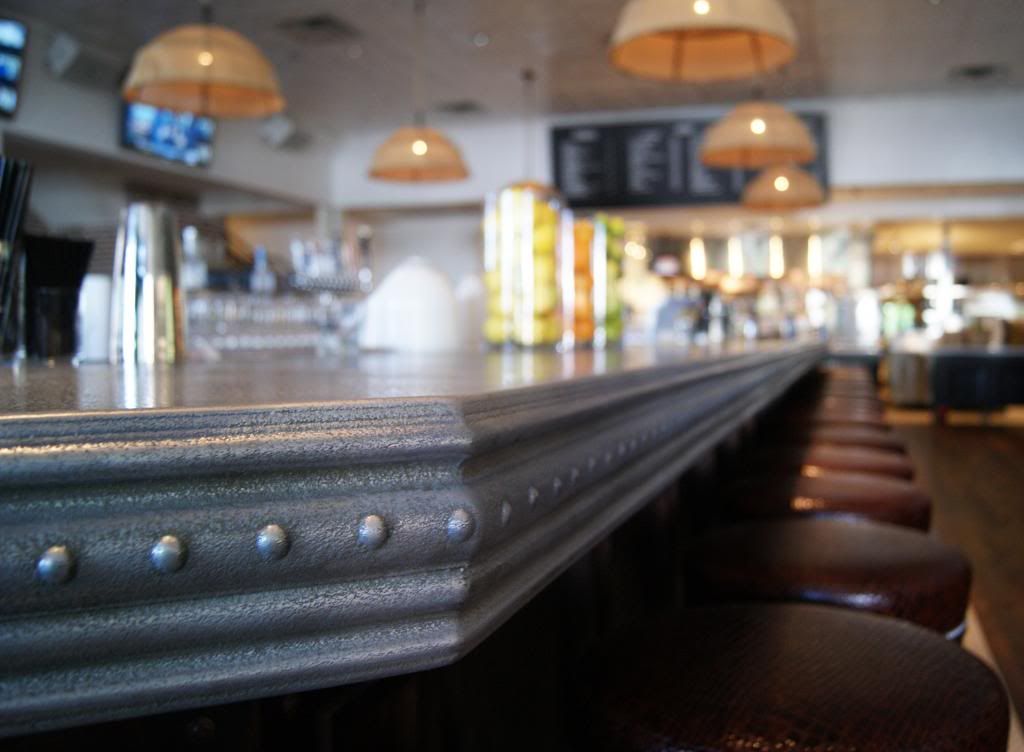 visit us for more Zinc and Pewter Bar Tops at www.bastillemetalworks.com

We often are asked the question, what is the difference between zinc and pewter? Why choose one over the other? Perhaps it is easiest to start with what qualities zinc and pewter countertop surfaces share. Both zinc and pewter are easy to clean, sturdy,, easy to polish they can take hard use and are a perfect choice for busy residential kitchens as well as lively restaurant bars. They are both food-safe, of course lead-free of, anti-microbial, recyclable and they do not rust. They do however react to their environment and patina over time and with use. They will change color and darken or patina over time which adds character and the marks become a part of the character of the surface. They can be polished to minimize the markings and to return the surface to its original luster and shine if desired.
Both materials are cool to the touch and are considered soft metals. They can be crafted in large sizes and there are literally hundreds of decorative edges to choose from to frame these pieces. They can be wither ornamental of very simple. When these countertops are made ornamental and traditional, they truly are a work of art. They are stunningly beautiful and at the same time, inviting and warm..not an easy combination to obtain. They both meld well with any design ...from modern, traditional or eclectic.
There are essentially two methods of fabricating zinc or pewter countertops: using a sheet product and a cast method. Sheet zinc or pewter has the limitation of creating seams and the choices of edge profiles are limited using this method. Some pewter or zinc artisans cast only the edge and use sheet stock for the counter or bar surface, again, creating seams between the edge and the top of the counter top. A 100% casting method virtually eliminates the seams and allows for hundreds of ornamental edging options.
With so many similarities between the two metal surfaces, its no wonder there is so much confusion about the distinctions. The main difference is the color and the shine. Zinc is a more muted, blue-grey color while pewter is a more shiny silver color and can be polished to a mirror sheen. Pewter is used less frequently than zinc...partially due to the confusion between zinc and pewter partially due to cost.
Zinc is the less expensive of the two surface options. This is due to the availability and cost of pewter versus zinc.
Pewter or zinc countertops are undoubtedly the focal point of any room. If you are in the market for a unique counter or bar surface, certainly zinc and pewter are fabulous alternatives. These surfaces are not your average granite or stainless option. The warm appeal, old world sensibility with modern design options, make zinc or pewter surfaces show-stopping works of art for the discerning home or business-owner